Within our team, we have over 20 years combined experience working with Xero, the leading Cloud Accounting platform, and can help you integrate Xero into your daily workflow.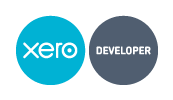 Xero has a full open API (Application Programming Interface) which allows us to directly connect to your accounts. We can read and analyse the information, from customers, to sales invoices and purchase orders, and we can also send information straight in to your accounts too. We have a deep and thorough understanding of how the Xero API functions and have a great deal of experience working with it on a daily basis.
Our experience has been underpinned by the work we do on Directli (GoCardless for Xero), which connects to over 18,000 different businesses' Xero accounts from across the world, allowing us to collect their Sales invoices via Direct Debit, and fully automating the process of reconciling those payments and their fees.
We have also integrated some of our bespoke systems into Xero, for Rapid Accommodation and CBF Storage, completely eliminating the need for data to be entered more than once.
If you are already using Xero and would like to integrate it more closely into other systems you have,
or are looking at an entirely new platform that encompasses Xero as one of its core components,
get in touch with us to see how we can help you.
Our relentless drive for reliability, scalability and functionality combined with our passion to offer outstanding support to our customers, means we have been officially recognised as one of only a small number of UK based Certified Xero Developers.